To install TweetDeck first we need to install the Adobe Air
To install adobe air visit the following site.
From The Selection Combo Box select .deb (see the screenshot below – step1.png)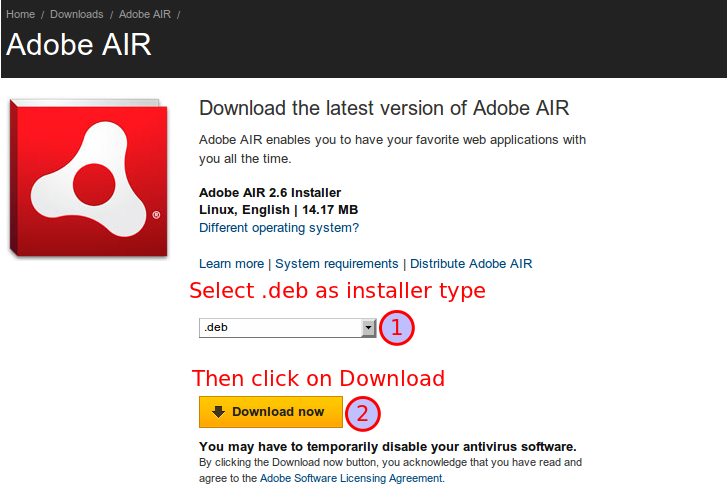 After that you will get a Download now button Click on that button.
Then you will have a installer file adobeair.deb
Double click or Right-click on this adobeair.deb file and open with ubuntu software center, install the application. (See the screenshot below – open_with_ubuntu_software_center.png )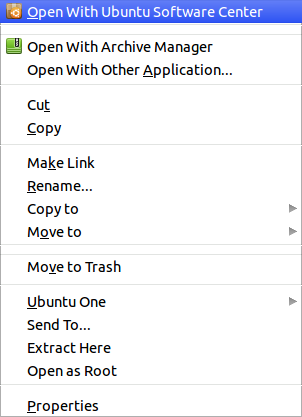 During installation, you may be asked to confirm the installation telling that the source is untrusted because it doesn't have standard maintainer or something like that. Just ignore it and hit the Yes Button. What all it means is that in future we won't be able to update it directly as other packages in Ubuntu but we'll need to upgrade it ourselves in case new packages arrive in the market 😀
After you successfully Install the adobe air, Its time to actually install the TweetDeck.
For next part Visit my post How to Install TweetDeck in Natty Narwhal (Ubuntu11.04)